Beekeeping Products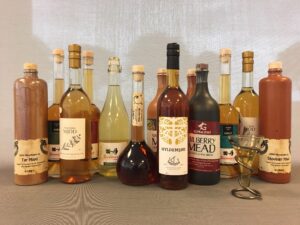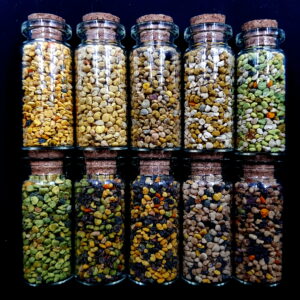 We have a large diversity of nectar sources in Scandinavia with prominent nectar sources counting dandelion, rapeseed, white clover a fruit tree. You will also find interesting honeys as heather honey, bell heather honey, rosebay willowherb, red raspberry, dandelion, tilia, and the very delicious artic types of honey from the very big mulberries areas. Furthermore, you find beekeepers with production of bee pollen and propolis.
Bee products play an important role in the Nordic kitchen. This has led to a widespread interest in honey and its culinary properties, so the main part of the honey produced in Scandinavia is also sold in the Scandinavian countries. However, some of it is exported, as it is in demand in several countries outside Scandinavia. Honey products are distributed either direct from beekeepers or through the country's honey wholesalers.
One of these is the Danish-based company Jakobsens, which is the largest honey distributor in Scandinavia. In Norway you will find Honningcentralen, which is the beekeepers' own company. Honningcentralen is a collaboration of small and large beekeepers from all over the country. The company Landskapshonung (Landscape honey) is a collaboration between more than ten major Swedish beekeepers, who work under the common brand "Landskapshonung".
Ever since the Viking age, Scandinavia has been traditionally brewing mead (mjød), an alcoholic drink made with fermented honey. Today Scandinavian have several mead breweries, whose products have earned praise around the world – at international competitions and as an export item.